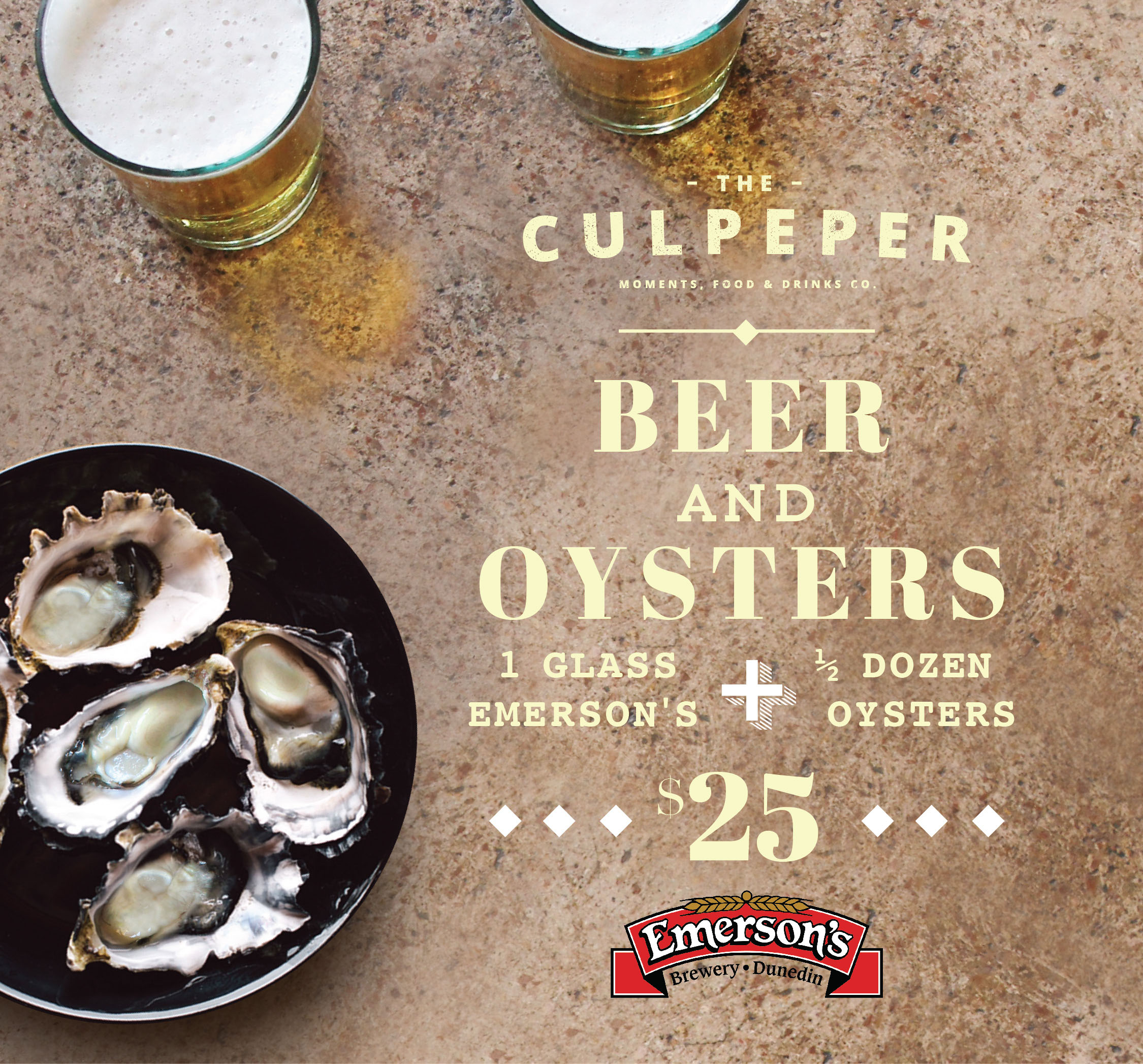 31 March, 2019
Beer and Oysters
A glass of Emerson's and half dozen of oysters for $25.
Selected oysters change daily. Available for the month of March. Subject to availability.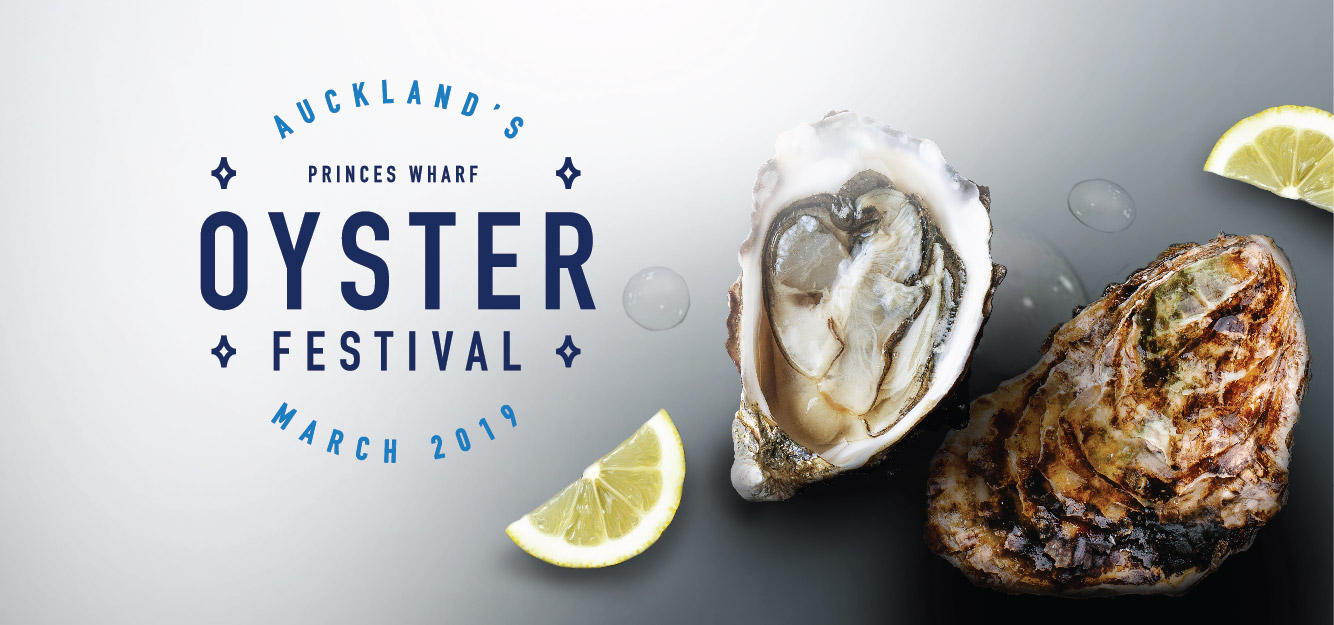 31 March, 2019
PRINCES WHARF OYSTER FESTIVAL
Our annual oyster extravaganza is back! Princes Wharf will be awash in Bluffies and all sorts of other bivalves during our March Oyster Festival. They'll be freshly shucked, sautéed, simmered and served with Champagne, whiskey, beers and wines.
There will be all-you-can-eat deals, masterclasses, live music, lavish set menus and everything else you could possibly want to make the most of Bluff oyster season.
CLICK HERE FOR MORE INFORMATION ON THE PRINCES WHARF OYSTER FESTIVAL
Restaurants included in the Oyster Festival - Euro Bar and Restaurant, The Culpeper, Coley and Punch and The Crab Shack.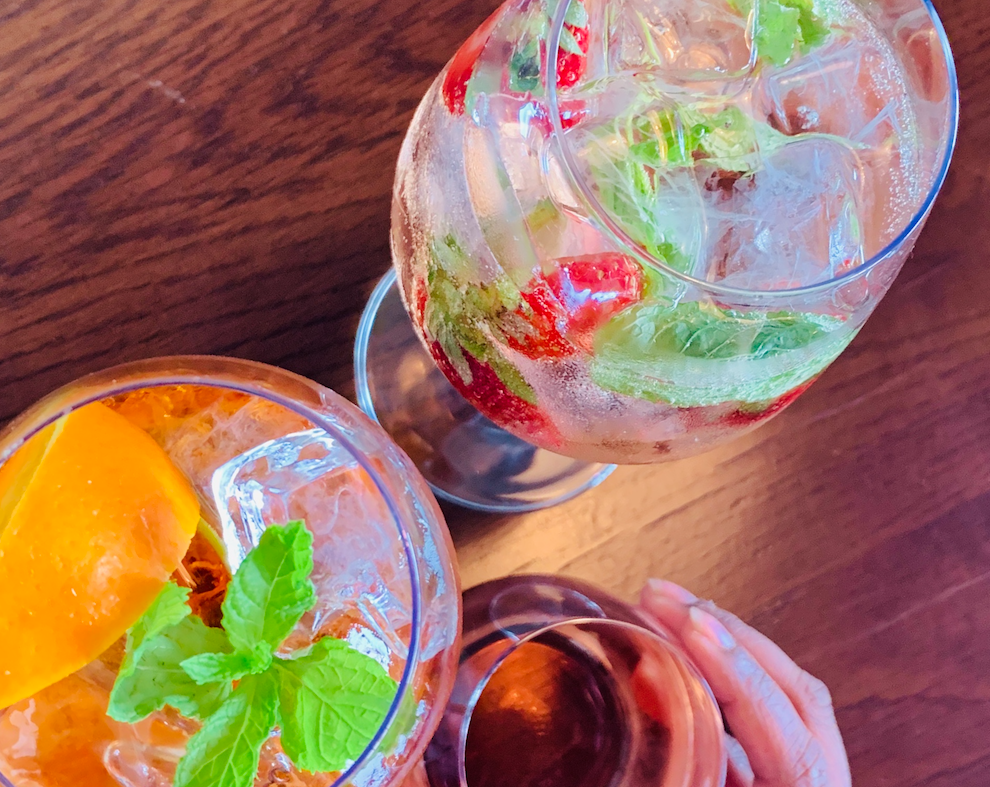 28 February, 2019
#rosésummer
For the month of February The Culpeper is celebrating all things rosé!
With a delicious pink menu full of all things rosé, you are spoilt for choice.
From your beloved glass of cold rosé to frośe to a lillet spiritz, you're spoilt for choice.
Come down and check it out!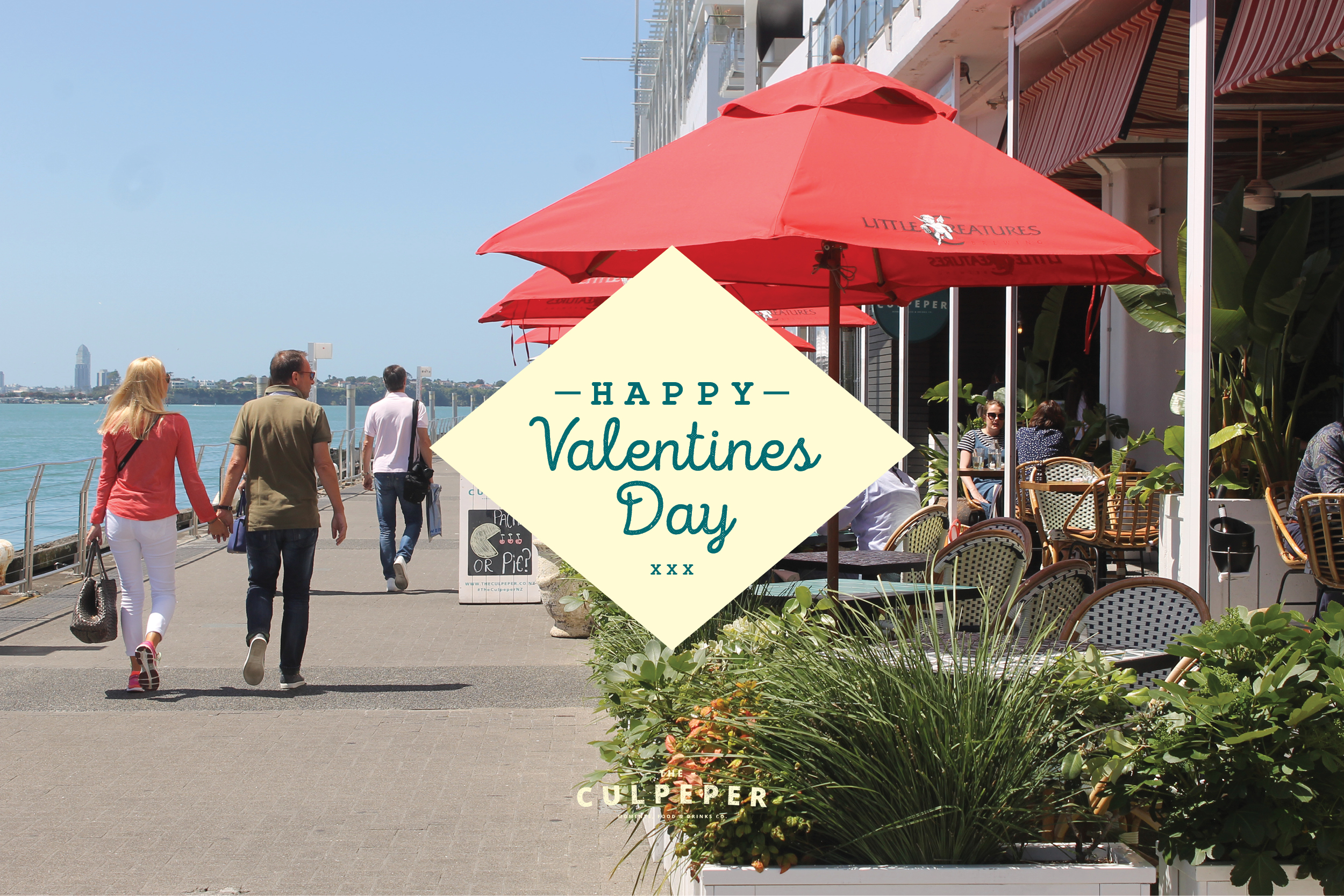 14 February, 2019
Valentine's Day
Make Valentine's Day extra special this year with a specially designed menu at The Culpeper.
2 courses - $65 per person
3 courses - $75 per person
DATE: Thursday 14th February
TIME: Available from 5pm
BOOKINGS RECOMMENDED